Private security edges forward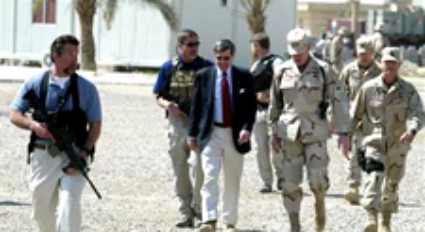 After taking more than a decade to shake off their reputation as mercenaries and acquire a veneer of respectability, private security companies are trying organize their once-untidy sector by establishing a world-wide regulatory authority. But their effort to become a business like any other conceals a strong drive by big American and British groups to corner the market.
The entire special report (24 articles) may be accessed by subscribers or e-wallet users
---
Not a reader yet?
Create an account
Create an account and test drive our offer