EUROPE
Issue 566 dated 13/03/2008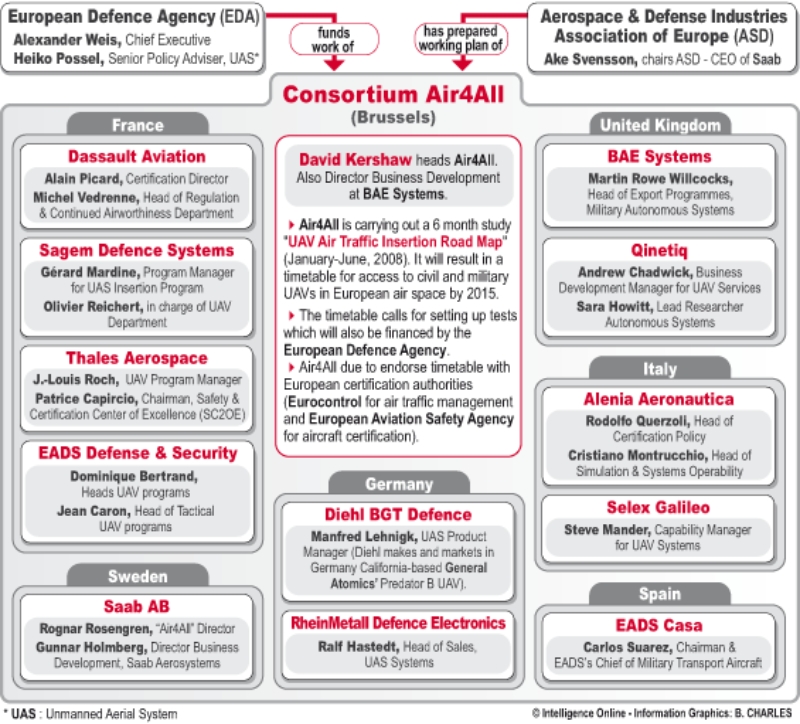 The leading manufacturers of unmanned aerial vehicles (UAVs) in Europe have just set up a consortium named Air4All. They hope to obtain rights to have their aircraft form part of ordinary air traffic in Europe.
This article is free
Please log in to access it
---
Not a reader yet?
Create an account
Receive exclusive advantages