Powerful Lobby Behind Areva Push in United States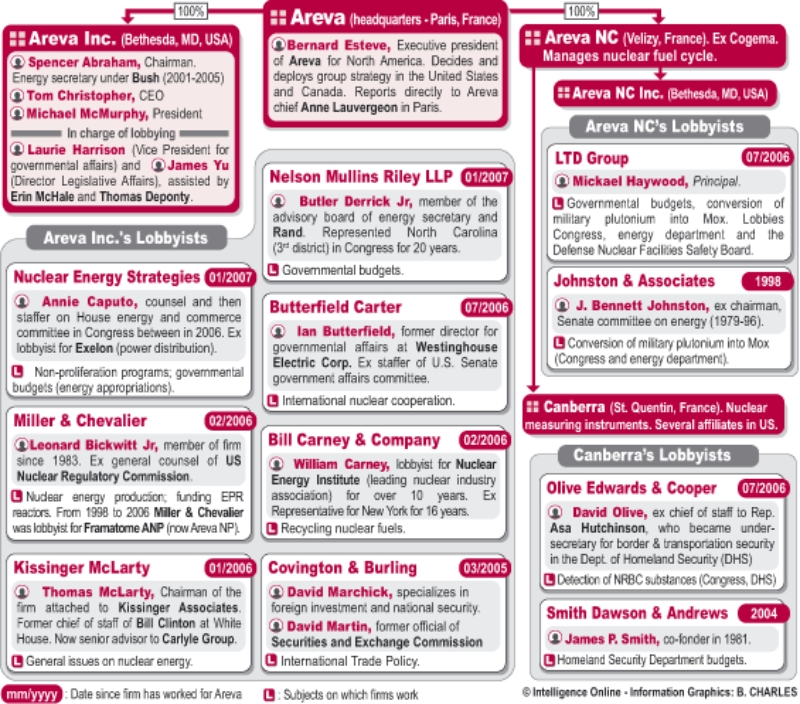 Nearly a dozen lobbying concerns defend the interests of France's Areva, a world leader in nuclear energy, in Washington. Indeed, the U.S. represents the group's biggest market.
This article is free
Please log in to access it
---
Not a reader yet?
Create an account
Receive exclusive advantages