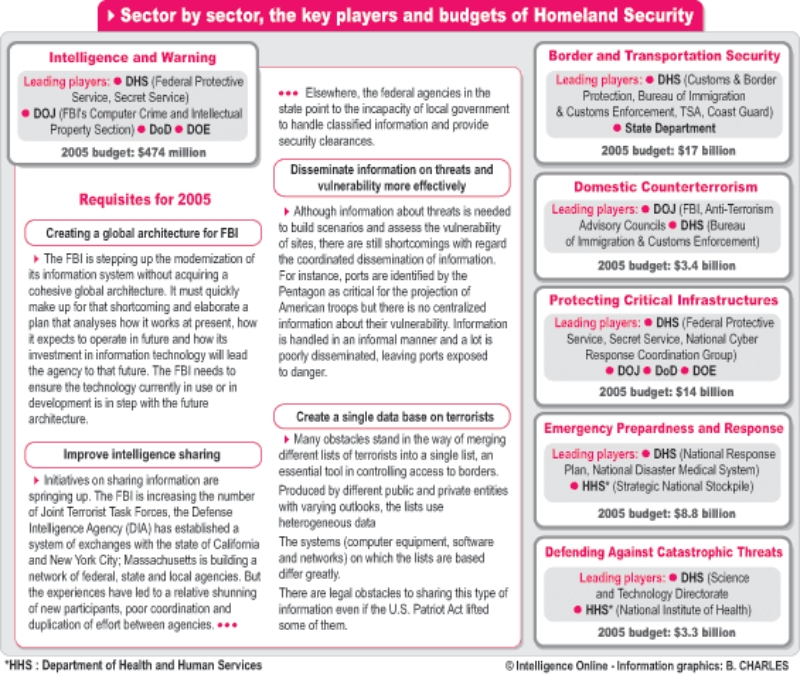 In a recent report, the Government Accounting Office drew up a somewhat critical list of developments in homeland security since the presidential decree National Strategy for Homeland Security was issued in 2002. GAO laid down priorities for 2005.
This article is free
Please log in to access it
---
Not a reader yet?
Create an account
Receive exclusive advantages